CERE (Canada Europe Reciprocal Exchange) is an association which promotes linguistic and cultural exchanges between Europe (France, Belgium and Spain) and all Canadian provinces.
Summer Exchange : about 100 students participate every year in our 1 month home stay program. Canadian students spend the month of July in Europe, return with their European exchange partner, and the European students leave at the end of August.
School program 11 week : These exchanges are for students aged 12 to 17. European students (from France, Belgium and France) stay in Canada from around mid-August until the beginning of November. All stay with their exchange partner's family and attend school where they are given an attendance report. The Canadian students go to Europe from February to the end of April/beginning of May (depending on the date of arrival in February) the following year. They also have to attend their exchange partner's school.
Candidates and their parents complete an application form then a family file which will help identifying the best exchange partner according to the age, character traits, interests etc.
Please contact our coordinators for additional information, or to start the application process
CERE can also organise 2 & 3 month home stay and school exchange programs upon teachers' request. As many as 3 or 4 students from the same school can participate. Upon the Principal's permission, more students can participate as long as it doesn't disrupt the flow of the school program.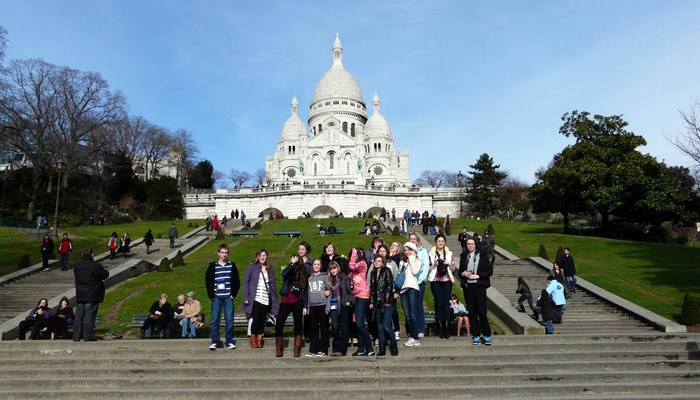 REGISTRATION

September to December :
Canadian candidates' recruitment in every province.
January to May :
Preparatory meetings: information about the arrival of your exchange student
April to May :
Registrations' closure + matching process.
Your files are carefully matched by common interests (age, personality, hobbies, activities…)
---
1 MONTH SUMMER PROGRAM
End of June :
Canadian students' departure to Europe
July :
In Europe
End of July :
Departure of Canadian students with their European partners to Canada.
End of August :
European students' return to Europe
---
SCHOOL PROGRAM
Mid-August :
European students' arrival in Canada for the school program
October & November :
European students' return to Europe
Beginning of February :
Canadian students' departure to Europe
April :
Canadian students return to Canada.
CERE agrees to the following :
1.    Provide an information booklet on the organisation's exchange programs.
2.    Organize Information Meetings throughout Canada, France, Belgium and Spain from September to May.
3.    Hold Preparatory Meetings organized throughout Canadian cities during the month of January and late spring. Separate meetings are provided for parents and students to discuss cultural differences and what to expect from the exchange. Preparation booklets are distributed at the meeting. CERE provides the following for all students at these meetings: backpack, passport holder and luggage tag, cultural information, flight schedules etc.
4.    Careful review and reading of each Family File received for matching. The matching of students will be conducted based on their age and common interests.
5.    Provide detailed booklets about the host country and departure schedules (one for parents, one for students) to be given out at the Preparatory Meetings.
6.    Organize all transportation and purchase of tickets on domestic and international flights. CERE works with Globetrotter Travel agency that is available 24 hours a day in case of emergency.
7.    Organize domestic travel within Europe for Canadian students as required and arrange all transfers to host families once in Canada for European students.
8.    Provide CERE chaperons on all international flights (to and from France and Canada) and on Canadian domestic flights longer than 4 hours.
9.    Train travel in France to be chaperoned either by an CERE Coordinator or a parent.
10.    Presence of CERE Coordinators to assist students (late arrivals, unforeseen departures, family changes etc.).
11.    Contact with a Program Coordinator or the President 24 hours a day.
12.    Arrange a 2 day visit of Paris for Canadian students and a 2 day visit of Toronto and Niagara Falls for European students.  Students will be given documents upon arrival in their host country to help them better integrate and make their stay enjoyable. Information to include things such as who to contact should they need assistance, useful telephone numbers and insurance cards.
13.    During the month of August, We welcomes all European groups to Toronto and assures the safe return to Europe of the 1 month summer group.
14.    Tokyo Marine Assistance provides coverage for hospitalization and repatriation as well as third party liability insurance for Canadian and European students. Tokyo Marine Assistance covers the cost of one plane ticket for a parent to be at the bedside of a student in case of an emergency
15.    Family change for student to be arranged if there are problems. Coordinator keeps students in their region until a new family is found or temporary accommodation to be provided by the President.
16.    Arrange excursions for exchange students and host families while in Europe.