CERE organises information meetings in European and Canadian schools. There are two kinds of meetings: Information's meeting from October to February and then preparation's meetings from May to June. These meetings are about students' departure: flight, host families, school, family change process etc.
Every year, CERE Coordinators visits schools in all Canadian provinces and also European schools (France, Belgium and Spain) to meet principals, teachers, students and their families and inform them about the programs and to success the exchange. This program was created by the Canadian Ministry of Education about 30 years ago.
PARENT INFO SESSIONS :
Come to our meetings to discover our reciprocal exchange programs !
You can come with friends who can be interess too!
If you miss the meeting, you can still register with your local coordinator,
and you can come to the Preparatory Meeting in January 2019 (see below).
TORONTO – MISSISAUGA – JANUARY 20 SUNDAY – 6 PM
Hotel Sheraton – Pearson Airport Terminal 3,
Missisauga, ON
HALIFAX – JANUARY 22 WEDNESDAY – 6PM
Delta Hotel by Marriott
Scotia Square, 1990 Barrington street
Halifax, NS
FREDERICTON – JANUARY 26 SATURDAY 2019 – 12PM
Kathleen Kiely –
12 Poets Lane
FREDERICTON, NB
———-
EDMONTON – To be confirmed
Strathcona Community League
10139 – 87 Ave NW  in Edmonton
MAPLE RIDGE BC – To be confirmed
Maple Ridge Library (22470 Dewdney Trunk Road, Maple Ridge)
VANCOUVER – To be confirmed
Hastings community centre – Room 9
3096 East Hastings Street, Vancouver
WHISTLER –To be confirmed
Whistler Secondary School – In the Library

KAMLOOPS –To be confirmed
Kamloops Secondary School
821 Munro Street, Kamloops 
VICTORIA – To be confirmed
Claremont Secondary School
4980 Wesley Rd,
Victoria, BC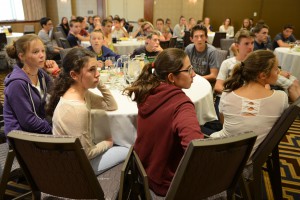 PREPARATORY DEPARTURE MEETING TO PROVINCES IN 2019

Invitation for Familly and Students departing to Europe in 2019.
You can invite friends who want to exchange for next years.
DATE
TIME
CITY
LOCATION
 

January 11 Friday

 

7h pm

 

PENTICTON (BC)

Penticton Secondary

158 Eckhardt Ave E

Penticton

 

January  12  saturday

 

10:am

 

KAMLOOPS (BC)

 

Kamloops Secondary

821 Munro Street,

Kamloops

January   12 Saturday
 

3:pm

 

VERNON (BC)

WL Seaton Secondary

2701-41 Ave,

Vernon

 

 January  12  Saturday

(sophie only)

 

1pm – 3 pm

 

EDMONTON (AB)

 

Strathcona Community League

10139-87 Ave NW

Edmonton

 

 January 13 Sunday
(Lise et Ron)

 

1pm – 3pm


 

CALGARY (AB)

 

Calgary Winter Club

4611 – 14, St NW

Calgary T2K 1J7

 January 14 Monday
 

7 pm

 

Vancouver

Hastings Community Centre

3096 E Hasting St

Vancouver BC, V5K 2A3

           

 January 15 Tuesday

 

 

6h00pm

 

 SAANICHTON
VICTORIA (BC)


Stelly's Secondary School

1627 Stellys Cross Rd

Saanichton


Emmanuel
 

 

 

WINNIPEG (MB)

 

Hotel Four Points by Sheraton

1999, Wellington Ave

Winnipeg

  January 20 Sunday
 11 am
 

TORONTO (ON)

 

Hotel Sheraton Airport

Terminal 3, L5P 1C4

Toronto / Missisauga

January 23 Tuesday
6pm
HALIFAX
DELTA HOTEL
HALIFAX
 January 25 Friday
 

6pm

 

 

FREDERICTON (NB)

 

Delta Hotel by Marriott Fredericton

225 Woodstock Rd

Fredericton